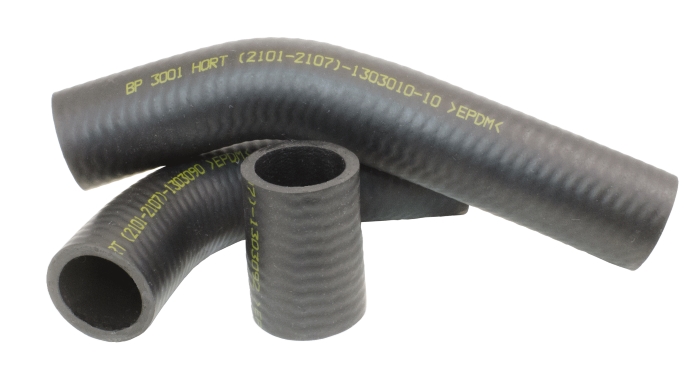 Rubber hoses TM HORT are designed to supply coolant from the engine to the radiator of the car or heater (supply) and remove it from the radiator to the engine (outlets), which ensures the circulation of cooling fluid in the engine cooling system and the car heating system.
The peculiarity of the TM "HORT" branch pipes is that during its manufacture chloroprene rubber and a synthetic thread for its reinforcement are used and its multilayer structure provides:
Elasticity and flexibility;
Increased wear resistance from motor oils, aggressive components that make up the composition of antifreeze and other low-freezing liquids;
Temperature resistance: the nozzles stand with a temporary temperature of up to plus 120 degrees and a pressure of up to 20 atm.
The branches are subjected to processing at a temperature of 160 degrees and a pressure of 60 atm. All branch pipes are marked with the article number and the catalog number of the car, packed in polyethylene with a logo.